POTEC specialises in medical equipment for optics.
They manufacture Auto Refractor Keratometer, Chart Projector, Auto Lensmeter, & Digital Refractor for optical shop and hospital use. Here are some notable information about Potec:
Rewarded as "Daejeon STAR COMPANY" (Daejeon metropolitan government)
Acquired CE Mark (EN ISO 13485) from globally recognised TÜV NORD and registered with the US FDA
Selected as an INNO-BIZ company (Ministry of SMEs and Startups)
Selected as a leading small and medium-sized enterprise (Daejeon metropolitan government)
Received the $5 million Export Tower Award 3 (Ministry of Commerce, Industry and Energy)
Accredited by the Research Institute (Korea Industrial Technology Association)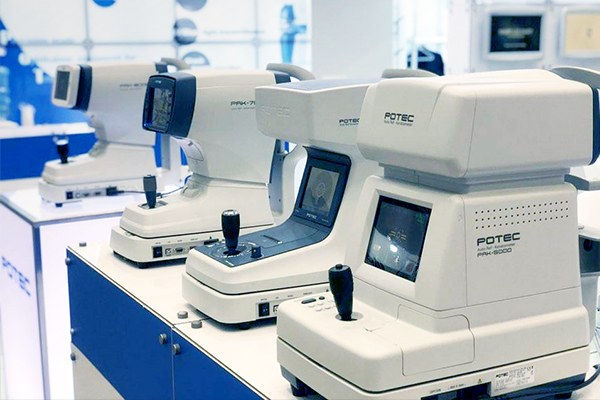 Our Potec Product Catalogue
One of the most preferred ophthalmic instrument brand by ophthalmic professionals.
Interested in any of our products?
Get in touch with us now!
1800 251 852
info@opticare.com.au
New South Wales
118 Adderley St, Auburn
NSW 2144
Phone: 02 9748 8777
Fax: 02 9748 8666
Queensland
Unit 3, 5 Navigator Place, Hendra
QLD 4011
Phone: 07 3630 2366
Fax: 07 3630 2399
Western Australia
6 / 63 Russell St, Morley
WA 6062
Phone: 08 9376 3700
Check our other diagnostic solutions
Are you interested to know more about our Potec product line?
Your questions are all welcome. Contact us and we'll be in touch right away.